OOOOOOOHHHHH MMMYYYYYYY GGOOOOOODDDD!!!!!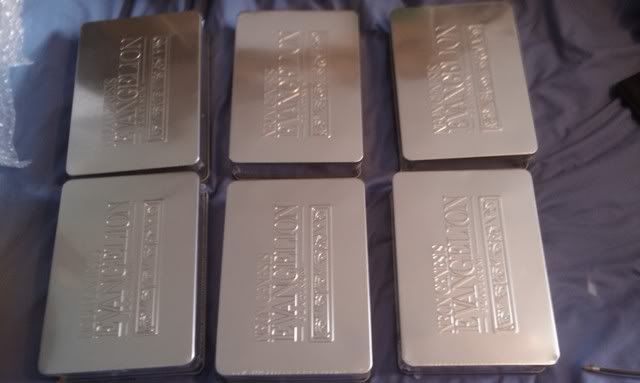 FINALLY!!1 DVDSource.co.uk Pull Through!!!!
Last week i had three deliveries from them, all EVA Tins :P So one's mine and before i could even list them on ebay i had interest from two members over at UK-Anime.net forums!
So now, I have six more to unload :D If anyone's interested they're £42.50 each (P&P Included), If they arent gone within two weeks they'll be ebayed :D



There you go if you prefer to buy from a proper retailer... Amazon is the cheapest around for EVA Tins at the moment :)


Dont forget to check back over offers i've posted in the last week or two, some offers may still be available.